2023 Halloween Party
about 1 month ago by Rena Harada
At Cornerstone Recruitment Japan, we believe in celebrating not only our professional achievements but also the vibrant and dynamic culture that makes us A Great Place to Work. Our recent Halloween party was a perfect example of how we merge our passion for excellence with a flair for fun and creativity. The event was a resounding success, with employees and their families coming together to celebrate the spookiest time of the year.
One of the highlights of the evening was undoubtedly the costume contest. Our employees unleashed their inner creative spirits, with a wide range of costumes that ranged from humorous to downright terrifying.
Anandhia and Aria were crowned the most creative costume. We love their white swan and black swan costumes with creative makeup.
​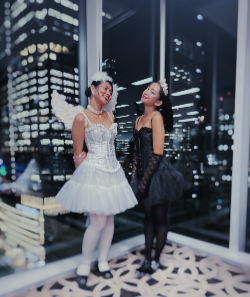 As a team, the Sales and Marketing team showed their great teamwork. They dressed up as characters from Wednesday, the TV series everyone is dying to watch season 2.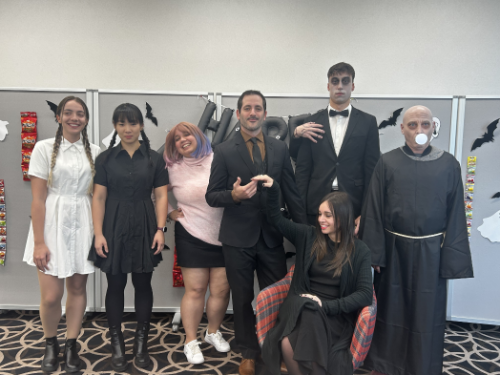 Our company Halloween party was a testament to the vibrant and creative culture that defines Cornerstone Recruitment Japan. We believe in working hard and playing even harder, and this event was a perfect example of how we can come together to celebrate as a close-knit family. We value the contributions of our employees and their families and look forward to more exciting events like this in the future.
At Cornerstone Recruitment Japan, we're not just about business; we're about creating memories and fostering a sense of community. Stay tuned for more exciting updates and events as we continue to strive for excellence in all that we do. Happy Halloween!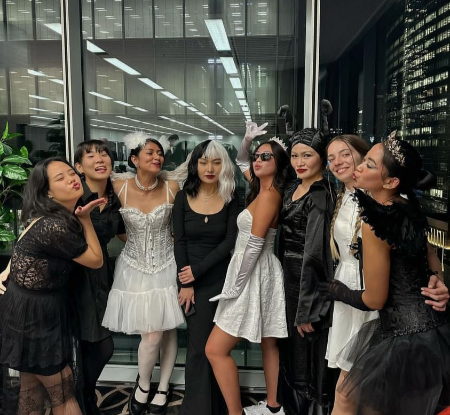 Are you bilingual and working as a consultant?
Check out more about our culture and job openings at Cornerstone Recruitment Japan!
We are hiring Japanese-English bilingual consultants.
Are you located in Japan and considering a career change?