2022 Award Ceremony
9 months ago by Rena Harada
​We had a 2022 award ceremony to celebrate people & team of the year!
All of us made great achievements but here are the people & team that achieved great results.
​
​
Newcomer of the Year - Saloni Dharne
Saloni has set high expectations for herself and has over-achieved in her personal goal. She is self-motivated, and takes advice seriously, implementing any suggestions given to her by her colleagues. Saloni fully understands the importance of business development and close client relationships, a significant part of her total revenue was from her own business development.
​
​
MDs Choice - Natsumi Ueno
Natsumi epitomizes the idea of going above and beyond for the company, she constantly faces new challenges with enthusiasm and a smile, makes an extra effort to fully understand complex tasks, and adds positivity and cheerfulness to the culture. She also has the best memes in her emails!
​
​
Consultant of the Year - Julius Witt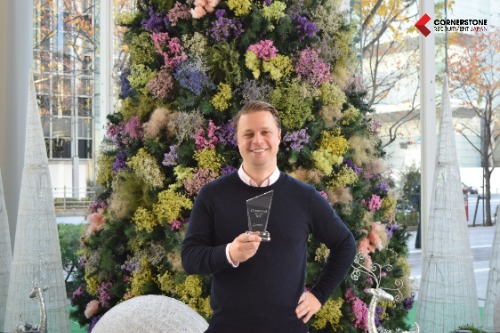 Julius is an integral part of the CRJ FS team and become one of the strongest billers in the business since joining us 2 years ago.
His technical acumen and deal instinct have allowed him to double his billing year-on-year, with the majority of his placements coming from clients he developed himself.
With his promotion to Manager, we are building out our FS practice and are aiming to achieve market leadership in FS recruitment in Japan in the coming years.
​
​
Team of the Year – Financial Services Team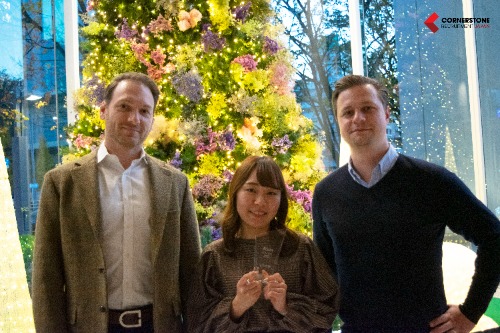 The FS team has enjoyed a spectacular year, with over 200% of the budget and the number one team group-wide in terms of % vs Budget. They also generated some eye-popping fees in 2022!
​
​
Are you interested in working here at Cornerstone Recruitment Japan as a recruiter?
We are looking for ambitious, hungry, and hardworking individuals keen to enter the recruitment industry, if you are one of them, send your cv to recruitment@cornerstone.jp!